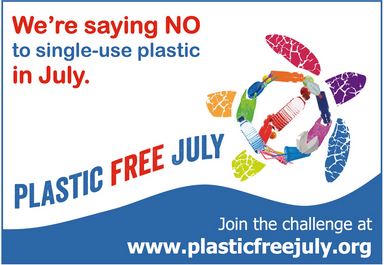 Plastic Free July aims to raise awareness of the problems with single-use disposable plastic and challenges people to do something about it.
Register for the "PlasticFreeJuly" Challenge and join the campaign to reduce the worldwide plastics problem!
http://www.plasticfreejuly.org/register.html
Please keep track of what you do, and let the Green Team know about your success!
We'd love to share your story!!
Use the checklist below for ideas on how YOU can reduce your reliance on plastic.
Plastic Free July Action picker
362 total views, 2 views today