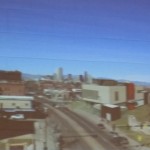 The city and county of Denver hopes to have its new rec center at the northeast corner of Josephine Street and East Colfax Avenue open by December, said Cyndi Karvaski, spokeswoman with Denver Parks and Recreation.
On a monthly basis, the center is expected to serve 35,000 people, including many students from the nearby East High School, Karvaski said in an email.
Construction on the 69,000-square-foot Carla Madison Recreation Center began in November 2015. The center is expected to include a rooftop deck; two swimming pools; a gymnasium with a full-size basketball court and cardio-weight room; group exercise rooms; a multi-purpose room; a child watch area; outdoor amenities; community gathering spaces; and diverse programming that promotes healthy and active lifestyles.
3,455 total views, 1 views today