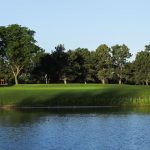 On June 5, 2017, the Denver District Court heard arguments regarding the City's assertion that 220 documents (7,400 pages) should be protected by the "deliberative process" privilege—which stems from the "executive privilege".
The Court ruled that the 7400 pages should not be handed over to the Plaintiffs
(people suing the city to protect CPGC) in the CPGC lawsuit. The City has repeatedly claimed in public and under oath, that they are committed to transparency and have nothing to hide. However, in court, the City
sang a different tune, claiming that disclosure of the 7400 pages of emails and documents would somehow chill future candid discussion among city leaders and staff.
529 total views, 4 views today