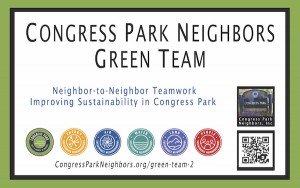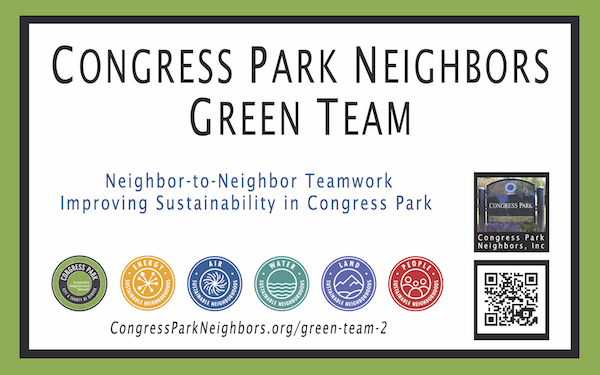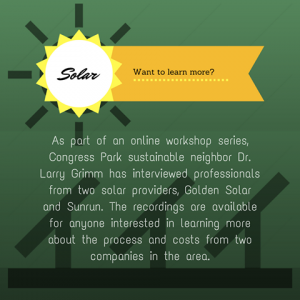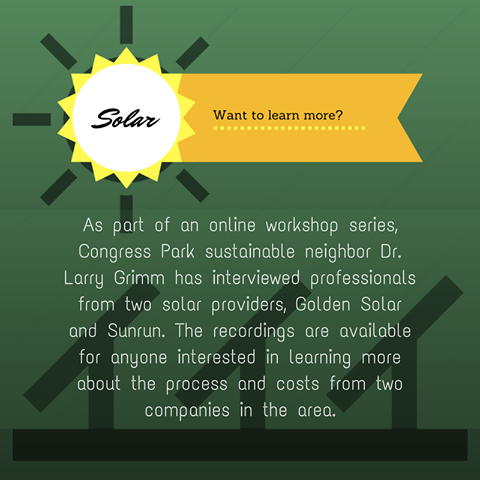 As Part of an online workshop series Congress Park sustainable neighbor Dr. Larry Grimm has interviewed professionals from two solar providers, Golden Solor and Sunrun. These recordings are available for anyone interested in learning more about the process and costs from two companies in the area.
No endorsement is intended or implied.
Ernesto Grossman of Golden Solar:
Published on Nov 22, 2016
In this interview, Dr. Larry Grimm explores the process Golden Solar follows when a homeowner calls and expresses interest in possibly getting panels. From financing to designing the system to engineering the installation, Mr. Grossman addresses each step for the viewer
Eric Lovely of Sunrun
Published on Dec 5, 2016
Dr. Larry Grimm of the Congress Park Green Team, a sustainable neighborhood in Denver, Colorado, interviews in this video a rep from the Solar Panel Company, SunRun. No endorsement is explicitly nor implicitly implied. The Congress Park Neighbors makes this information available for residents to assess their own green lifestyles. What is SunRun's process and what sort of funding is available for home solar panels?
Clean Energy Collective
Published Jan 15, 2017
In this interview, Dr. Grimm walks through the process of becoming a client of Clean Energy Collective, a community Solar Garden selling electricity to Xcel Energy Company. Discover Solar
567 total views, 1 views today