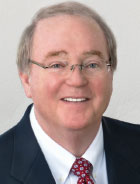 Denver District 10 | New's Letter | Councilman Wayne New | November 2017
| | |
| --- | --- |
| | |
Have you voted yet? Ballots can be taken to any 24-hour ballot drop-off box up until November 7 at 7:00 pm. Voters may also choose to vote in-person at a Voter Service and Polling Center. Please note, the deadline for sending ballots by postal mail has passed. An interactive map of Voter Service and Polling Centers and 24-Hour Ballot Drop-Off Boxes can be found by visiting the
Denver Election Division's website
.
On the ballot will be the City's recommendations for the GO Bond capital improvements and your local Denver Public School Board nominations. In addition to major projects such as the Art Museum expansion, new District 6 police station, BRT transportation implementation, and Main Library / branch renovations, there are also important recommendations related to neighborhood park maintenance and improvements; bridge and street repairs; new sidewalks and repairs; and neighborhood recreation center maintenance and enhancements.
Complete GO Bond information on each improvement can be viewed at the
GO Bond website.
Assistance League Denver – Assistance to School Students
On October 3, Councilman Wayne New attended the Assistance League Denver event for Operation School Bell at the Glendale / Cherry Creek Target. This important event provided free school clothing, health kits and books to elementary and middle school children in need.
The Councilman met the wonderful volunteers and especially enjoyed helping Mario, an area student, pick out school items to help him succeed.
Cherry Creek Area Greenway Design Proposal
On Thursday, November 9 the final proposed design for the enhancement of the Cherry Creek Area Greenway will be presented for public review and comments. The meeting will be held at the Halcyon Hotel on Columbine Street in Cherry Creek North from 5:30 PM to 7:30 PM. This design will cover the Creek Creek Greenway from University to Colorado which separates the Cherry Creek Shopping Center from Cherry Creek South Drive. Features will include new pedestrian and bike bridges, the separation of walking and biking pathways along the Cherry Creek Trail, improved plaza activity space, and public access to creek areas to enjoy the beauties of the creek. The public is invited to this presentation and to give feedback for this wonderful Cherry Creek public amenity and treasure.
Way to Go! Eco-Rides USA is Here!
Eco-Rides USA is revolutionizing urban transportation and starting the revolution in Cherry Creek. Eco-Rides is essentially a free version of Uber or Lyft — only more convenient. Hailed like a cab, caught like a bus, and soon to be an app on your phone, it is perfect for getting to work, for being the First Mile or the Last Mile of your commute, or going to your favorite restaurant or shop. Don't worry about parking, traffic congestion, construction detours, or weather. You will have a great sense of relief using the comfortable, safe, GREEN, and FREE Eco-Rides USA service. For additional information, call Eco-Rides at 720-699-2669.
Colfax Avenue Bus Rapid Transit (BRT)
One of the items included in the GO Bond Transportation ballot measure is the Colfax Avenue Bus Rapid Transit (BRT). With population and business growth in the area expected to increase significantly in the next 20 years, there is an opportunity to reimagine how Colfax functions, looks and feels while accommodating an increasing need for enhanced mobility and safety along the corridor. Through extensive citywide planning efforts and input from the community, the Colfax Corridor Connections project has identified an updated alternative for dedicated center-running bus rapid transit on Colfax Avenue. They are currently weighing the pros and cons of center-running vs. side-running BRT options.
Why BRT on Colfax?
Transit Speed and Reliability: Peer cities have experienced 25-40% travel time savings over previous bus service. BRT provides a boarding experience with station features similar to rail. Ridership on peer center-running BRT services has increased 50-100% over previous bus service.
Economic Development: BRT attracts public and private development. Peer systems have experienced $100 million to $5.8 billion in redevelopment and new development.
Safety: BRT supports Vision Zero through shorter pedestrian crossings with less exposure to vehicle traffic and reduced right of way confusion.
Place-making: Center lane stations provide opportunity for landscaping and public art. Most important, sidewalk space is free for greater retail and pedestrian oriented amenities.
Stay Involved:
For more information about BRT and to stay involved in the public outreach process, click here.
East Central Planning Initiative Survey
The East Central Neighborhood Planning Initiative continues to make progress in discussing future improvements for six neighborhoods (Capitol Hill, Cheeseman Park, Congress Park, City Park, West City Park, and North Capitol Hill) and Colfax Avenue from Broadway to Colorado Boulevard. The planning group is surveying residents on their likes and dislikes on this geographic area and for any recommendations on needed community amenities, street improvements, and other issues.
Click here to take the survey.
Denver Arts Week
Denver Arts Week celebrates the Mile-High City's vibrant arts and culture scene. This includes more than 300 events at a wide variety of art galleries, museums, theaters and concert halls, many of which are deeply discounted. Click here to search the events and programs including visual arts, theater, music, film, museums, dance, opera, comedy, history and heritage.week/events
.
For example, on Saturday, Nov. 4, the Denver Art Museum — along with 13 other local museums — will offer free late-night general admission from 5 to 10 p.m. for Night at the Museums.
Denver Recycles' Waste Sorting Game
Are you ready to put your waste sorting skills to the test?
Denver Recycles is excited to announce the launch of its brand new online waste sorting game. The Denver Recycles'
Waste Sorting Game
allows Denver residents the opportunity to polish their waste sorting skills while also brushing up on recycling and composting knowledge in a fun new way. The sorting game is great for people of all ages and all levels of recycling understanding.
The Denver Recycles Waste Sorting Game includes four waste streams: a purple recycling cart, a green compost cart, a backyard compost bin, and a black trash cart. Game players make their way through five levels by correctly sorting various materials into the proper waste streams.
If your home doesn't have a backyard compost pile or doesn't subscribe to the Denver Composts program, don't worry! The game is still applicable because any materials accepted in a backyard compost system or our green cart program are also accepted at the FREE
Cherry Creek Recycling Drop-off,
which is open to all Denver residents.
LeafDrop —
Brown is the
new Green!
Keep your fall leaves out of the landfill by composting them through Denver Recycles' annual
LeafDrop program
. By participating in the LeafDrop program, Denver residents decrease their environmental impact, help to keep our streets clean, and save space in the landfill. Leaves collected during LeafDrop will be commercially composted, and the final compost product will be sold to Denver residents at Denver Recycles' annual Mulch Giveaway & Compost Sale in early May.
Denver Recycles and Ace Hardware stores are teaming up to give away 25,000 paper leaf bags to help Denver break the plastic bag habit and choose paper bags instead! Unlike plastic bags, brown paper bags can be composted along with the leaves; saving time and reducing plastic waste.
WEEKEND DROP SITES
November 4-19, 11 am to 3 pm
Cranmer Park, 3rd Ave. & Clermont St.
Bruce Randolph High School, E. 40th Ave. & Steele St.
Veterans Park, S. Vine St. & E. Iowa Ave.
Cherry Creek Transfer Station, 7301 E. Jewell Ave.
Kennedy High School, Newland St. & Brown Pl.
Sloan's Lake Park, 17th Ave. & Sheridan Blvd.
WEEKDAY DROP SITES
October 2 – December 8, 8 am to 2 pm
Cherry Creek Transfer Station, 7301 E. Jewell Ave.
Havana Nursery, 10450 Smith Rd. (Leaves must be in secured bags for this site)
Weather Damaged Trees and Branches
Snowstorms can cause tree damage and broken branches. Denver Parks and Recreation is offering residents information for tree care and disposal of downed trees and broken branches.
Damaged Trees and Broken Branches
Property owners are responsible for cleanup of debris from trees as well as their pruning needs on private property and from trees within the public right-of-way adjacent to their property.
If a tree limb is broken on a tree within a public right-of-way, or you have general questions about the condition of a public-right-of way tree, please contact Denver Forestry for assistance forestry@denvergov.org.
For trees on private property, citizens can visit www.denvergov.org/forestry for a list of licensed and insured tree care contractors.
If emergency removal of a fallen tree or tree branch is needed to clear a street, the city can assist though an established on-call contract; however the cost of the work will be billed to the responsible property owner.
Disposal of Tree Branches
Denver Public Works Solid Waste Management collects a limited amount of branches as part of its regular trash collection service to residents.
Tie loose branches in bundles no longer than 4 feet in length and in bundles weighing no more than 50 pounds. No branches may exceed 4 inches in diameter. A maximum of 10 branch bundles per household will be collected per scheduled Extra Trash service collection (every 4 weeks). To find your scheduled Extra Trash service week check the calendar and map.
Denver residents can also drop off branches at the Cherry Creek Recycling Drop-off center located near East Cherry Creek South Drive and South Quebec Street. Hours of operation can be found on the city's website.
Snow Shoveling
Winter is almost here! Denver requires that property owners clear snow and ice from their sidewalks, including adjacent ADA ramps so that everyone has safe access throughout the city. Those that struggle to negotiate hazardous walkways include senior citizens, people with disabilities, parents with strollers, and mail carriers. We need to do our part to make our community safe and accessible for all.
Neighborhood residents must shovel their sidewalks within 24 hours after the snow has stopped falling. Commercial business must clear their sidewalks within four hours. Inspectors begin enforcement – checking business areas the same day and residential areas the following day. Inspectors check business areas proactively, and residential areas in response to complaints.
Inspectors leave a time-stamped notice at properties with un-shoveled sidewalks. After receiving a notice, businesses have four hours and residences have 24 hours before the inspector's re-check and a potential $150 fine. To report a problem, please contact Denver 311 to provide the address of un-shoveled sidewalks.
Registered Neighborhood Organizations
Denver is a unique city in promoting greater citizen involvement through organized neighborhood associations. Currently, there are 78 statistical areas represented by 203 registered neighborhood organizations (RNOs) with the vast majority of these organizations belonging to the Inter-Neighborhood Cooperation (INC), the city-wide association of RNOs.
In its defined geographic area, an RNO will normally address neighborhood quality of life issues, such as traffic, development and zoning, crime, communication, and licensing, and promote social activities to enhance residential spirit, developing a sense of community, and encourage resident participation. RNOs meet regularly and many send out newsletters to keep residents informed on neighborhood issues and events.
Be more involved in your community, join your Registered Neighborhood Organization (RNO). Find out which RNO you belong to by entering your address or selecting a location on a map
HERE.
RNO contact information will be provided on the map to assist you.
Police District Contact Information and Advisory Meetings
The Denver Police Department has three police districts within portions of the boundaries of our District as follows:
| | | | | |
| --- | --- | --- | --- | --- |
| Station | Commander | Phone # | Meetings | Boundaries (Approx.) |
| | Commander Michael Calo | 720-913-1000 | First Thursday, Bi-Monthly | E of York, N of 6th |
| | Commander Magen Dodge | 720-913-1300 | First Monday, Monthly | S of 6th |
| | Commander Ronald Saunier | 720-913-2800 | Contact District 6 | W of York, N of 6th |
The Grand Canyon on Canvas
Cherry Creek North
City Council Open Mic
Residents Can Speak to Council
Nov. 6 & 20; Dec. 4 & 18 at 5pm
City Council
City & County Building
Infinite Layers
Nov. 10 – Jan. 13
Walker Fine Art
Golden Triangle
Small Business Saturday
Nov. 25

Cherry Creek North
Business Imp District