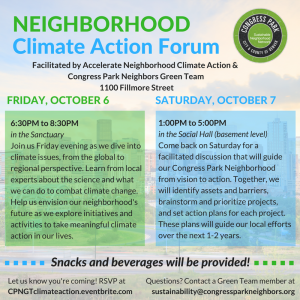 SPECIAL EVENT:
The Green Team is excited to present a neighborhood-wide "Climate Action Forum" on Oct 6&7, 2017. Please join us in exploring how climate issues will affect us locally and what we can do together to take meaningful climate action here in our neighborhood.
Who We Are: A group of neighbors working together on projects that will help take care of our neighborhood and our planet. Join us!!
What We Do: From its inception, the Green Team has generated ideas for green projects including alley clean-ups, pollinator gardens, composting and recycling education, Solar webinars, sustainable landscape education, developing a map of sustainability resources, and hosting an annual Earth Day Celebration. In June 2016, the CPNGT applied for and was accepted into the City of Denver Sustainable Neighborhood Program in support of Denver's Sustainability Goals for 2020, and reached "Outstanding Sustainable Neighborhood" certification a year later. Participation in this program provides general support for our green events and workshops, and recognition about the sustainable nature of our neighborhood. Please read the proposed initiatives described in these Green Team pages. Better yet, join us with YOUR ideas!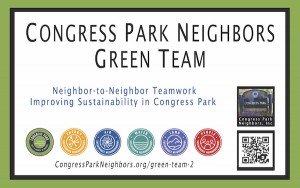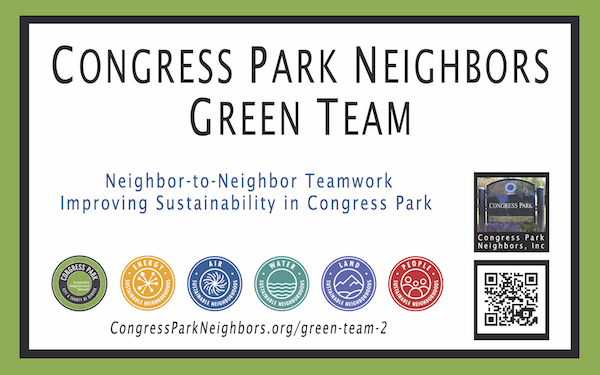 The Congress Park Neighbors Green Team (CPNGT) functions as a committee under Congress Park Neighbors. Residents, local businesses and partners are all invited join the green team. Your ideas and enthusiasm are welcome.