Proposed redevelopment and zoning Changes
More to come.
Colorado Health Redevelopment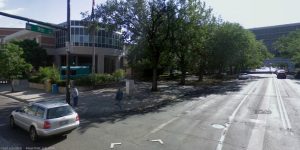 CU Medical Center.
9th and Colorado Blvd. GDP Amendment
The 9th & Colorado General Development Plan amendment proposes changes to the publically accessible open space, the internal local street network and pedestrian connections.
More links concerning this development
Walmart Will Not Come To 9th and Colorado Blvd
---
8th and Colorado Blvd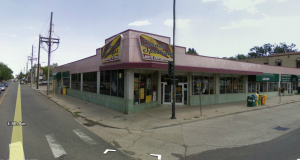 Application #2011I-00053 has been received and has been recommended for City Council approval ( date not yet scheduled).
Application Address: SE intersection of East 8
th
Ave. and Colorado Blvd.; 756, 768, 776 and 794 Colorado Blvd., and 743-763, 767 and 773 Albion Street
From: PUD 614 To: PUD-G
The application can be found
here
and the Planning Board packet can be found
here
OFFICIAL MAP AMENDMENT
CITY COUNCIL PUBLIC HEARING NOTIFICATION
APPLICATION #
#2011I-00053
LOCATION
756, 768, 776, & 794 Colorado Blvd; & 743-763, 767 & 773 Albion St.
APPLICANT
Kentro Group1509 York St., Ste 201Denver, CO 80206
COUNCILPERSON
Mary Beth Susman
FROM
PUD 614
TO
PUD-G
CASE MANAGER
Chris GleissnerSenior City Planner
PHONE/EMAIL
(720) 865-2938 /Chris.Gleissner@denvergov.org

CITY COUNCIL FINAL HEARING INFORMATION

DATE
Monday, May 21, 2012
TIME
5:30 pm
PLACE
City and County of Denver Building, 1437 Bannock St
ROOM
City Council Chambers, Room 451

INTERESTED REGISTERED NEIGHBORHOOD ORGANIZATIONS

Cranmer Park- Hilltop Civic AssociationAttn: Andrea Dikeouandreadikeou@msn.com300 Bellaire St.Denver, CO 80220
Bellevue-Hale Neighborhood AssociationAttn: Laurie Boguereddogarts@msn.com1200 Ash St.Denver, CO 80220
Capitol Hill United Neighborhoods, Inc.Attn: Cody Gallowaycodygalloway@chundenver.orgchun@chundenver.org1290 Williams St. Ste 101Denver, CO 80218
Congress Park Neighbors, Inc.Attn: Brent Hladkycpnnotify@congressparkneighbors.org president@congressparkneighbors.orgPO Box 18571Denver, CO 80218
7th Avenue Neighborhood AssociationAttn: James L. Jehnjimmaryhome@hotmail.comjimhannifin@comcast.net2810 E. 7th Ave ParkwayDenver, CO 80206
Neighborhood Advisory Committee to the Botanic GardensAttn: Timothy Heppthepp1154@comcast.net1154 Gaylord St.Denver, CO 80206
Inter-Neighborhood CooperationAttn: Steve J. NissenPennissen@cs.comPO Box 300684Denver, CO 80218

CITY COUNCIL MEMBERS AT-LARGE

Robin KniechRobin.Kniech@denvergov.orgCity and County Bldg., Room 432Denver, CO 80202
Deborah OrtegaDeborah.Ortega@denvergov.orgCity and County Bldg., Room 492Denver, CO 80202

CITY COUNCIL MEMBER – COUNCIL DISTRICT #5 and #10

Mary Beth SusmanMaryBeth.Susman@denvergov.orgCity and County Bldg., Room 463Denver, CO 80202
Jeanne RobbJeanne.Robb@denvergov.orgCity and County Bldg., Room 493Denver, CO 80202
The above-referenced City Council meeting will begin at 5:30 p.m. with public hearings beginning no earlier than 6:00 p.m. Written protests must be filed with City Council before 12:00 Noon, on the 7th day prior to the public hearing date. ANYONE WHO WISHES TO ADDRESS THE COUNCIL MUST REGISTER PRIOR TO THE OPENING OF THE PUBLIC HEARING AND BE PREPARED TO MAKE THEIR PRESENTATION DURING THE PUBLIC HEARING PORTION OF THE MEETING.
Please check with the City Council office at 720-865-9534, or Chris Gleissner, Senior City Planner at 720-865-2938 or Chris.Gleissner@denvergov.org, for any further information.
The application for the above-referenced Official Map Amendment may be accessed at: http://www.denvergov.org/zoning/Rezoning/PendingRezonings/tabid/432427/Default.aspx
Thanks,
Christopher Gleissner | Senior City Planner
CPD-Plan Implementation | City & County of Denver
720.865-2938 Phone | 720.865-3056 Fax
chris.gleissner@denvergov.org
National Jewish Health Redevelopment Stage 1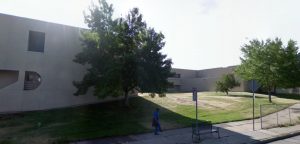 National Jewish Health Redevelopment
Congress Park Neighbors voted to support or deny National Jewish Health's request for rezoning at the Congress Park Neighborhood assembly on June 8, 2011. The majority of these neighbors voted to oppose the new zoning for National Jewish on the National Jewish campus
Please go here or to https://www.congressparkneighbors.org/zoning/NJH_Zoning_Plans_05_25_11.pdf to see what was proposed for Congress Park.
Below are the results:
Immediate Neighbors (Colfax to 11th Ave, Colorado to Garfield):
– In favor of rezoning: 1
– Opposed to rezoning: 8
All Other CPN Neighbors:
– In favor of rezoning: 6
– Opposed to rezoning: 3
CPN Total:
– In favor of rezoning: 7
– Opposed to rezoning: 11