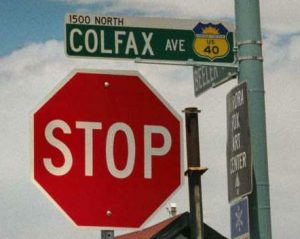 The Denver Department of Environmental Health (DEH) has received an application for a noise variance from Brannan Sand and Gravel, L.L.C. for nighttime work to mill and resurface U,S. 40 (Colfax Ave.) from Galapago St. to Colorado Blvd.
Noise variances are necessary when nighttime construction work is being proposed and noise levels above existing conditions are expected, Night work is scheduled to begin as early as May 2017 with approximately 45 days/nights of construction needed for the project to be completed by the end of October 2017.
The noisiest operations are expected to be pavement removal and repaving operations. More specifically the operations expected to produce significant noise are pavement milling, saw cutting, spoils removal and repaving activity.
2017 RNO Notification US 40 (Colfax) – Galapagos to Colorado
https://www.congressparkneighbors.org/wp-content/uploads/2017/03/2017-RNO-Notification-US-40-Colfax-Galapagos-to-Colorado.pdf
423 total views, 2 views today